Overview of Toy marketing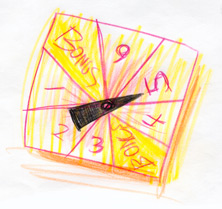 Welcome to the toy marketing recourse.
As you have read there is quite a lot involved in developing a successful board game or puzzle and you now have a considerably better chance of success than l did when I first started and most other people who would like to develop a successful idea, but have no experience in this area.

If you treat this as a fun hobby and as a fun puzzle where the object is to create something that is successful you could go far in this field.
But if you desperately need the money from doing this or push yourself in developing concepts, you may still come up with a successful idea, but it won't be much fun and the chances of tossing in the towel and giving up will increase.
As a well worn proverb says "the journey is just as important as the destination". The destination might be more desirable, but it has to be in balance with the journey.
l hope l have answered all your questions related to this subject.
Thank you and l hope to see your name on a board game or puzzle one day.
Shane.

Go to Toy and Game inventor introduction or Trade secrets.