Boardgames and Trends

If you want me to tell you that creating a successful board game, puzzle, etc is easy, forget it, it isn't but it is a lot of fun.
Coming up with board games and other fun creative ideas, developing them and going to your nearest Toy Company to explain your ideas to them not knowing whether or not you have a potential hit, is fun and exciting.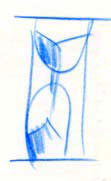 But don't worry, l know of some people who have a success rate of 2 or more board games per year and your strike rate will be substantially better than mine was when l first started.
The only reason l haven't had another success over the last 7 years is because l have spent several years working on other projects.
You still need to earn a living before you potentially make it.


Also David (not his real name), (which was a person from a local Toy Company who l was seeing with my ideas) and I, kept redeveloping "Insanity" (a great idea that will be explained in more detail further on) hoping it would get accepted.

My strike rate is usually one or more potential successes per year.
Ready to give up after a couple of failures!
Then learn how important persistence is in becoming a successful game inventor and click on the link above.

And believe me, coming up with a successful idea which could potentially bring in thousands, hundreds of thousands to millions is exciting.
After your first success you will be hooked, and after reading the content on this web site your chances of creating successful board games, etc will increase dramatically over someone off the street who thinks that they have a good idea.

Trends are another area that can improve your chances of success, by taking advantage of an up-coming or trend that is due to return. Like to know more about puzzle, jigsaw and board game industry trends, then please click on the link.

No doubt you have heard the mantra that 85-90% of our brains potential is unused then left high and dry as to how to tap into that unused percentage.
I know that l have read many Self-help books and although they have been inspiring and useful they didn't really describe this apparent lack of mind power and exactly how to tap into this unused part of our minds.
Understanding your Subconscious mind is vital if you want to increase your chances of becoming successful in this field.
Please click on the first part, concerning game inventors information on mind power, to find out how to use this important asset.
Please click on the second part (conclusion), game information inventor recourse on mind power, when ready.

Another important area is persuading the person (from the Toy Company) in the most effective way.
You may have come up with a board game idea that is borderline in getting accepted, so presenting it in the most effective way is crucial in giving the idea the best chance.
How you present your ideas verbally is just as important as visually (although a quick coloured pencil drawing, covering all possible concepts on that idea would help).
Please click on the game inventor workshop link to read about how you can be as persuasive as possible when showing your ideas.